Welcome to the LSD: Dream Emulator Wiki!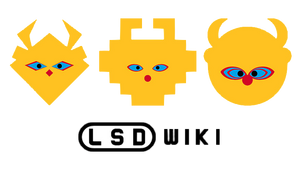 This is a Wiki about LSD: Dream Emulator, a Japanese PlayStation 1 game based on a dream journal kept for ten years by author Hiroko Nishikawa.
We are low on contributors, so if you have any knowledge of the game, add it here!
165 articles since December 2010.
Links and tutorials for downloading and playing the game on an emulator can be found here.
Explore the wiki with Categories.
Overview