Object
Giant Head 巨顔オヤジ 

  Location  

  Links  
In the Bright Moon Cottage, an object commonly known as the Giant Head, or Huge Man, may appear in one of the cubicles on the top floor. Its appearance can be frightening to some players. Approaching the head will cause its head to fly at the player multiple times, linking them to the Violence District.
The second way to find the Giant Head is to look down in the cubicle you spawn in on the first day. Sometimes, the screen will flash black, and the Giant Head will appear and advance towards the player.
It can appear as a grinning man or a massive baby with a beauty mark on its chin. People consider the Downer texture of this head to be the most disturbing object in the game, usually being encountered by surprise.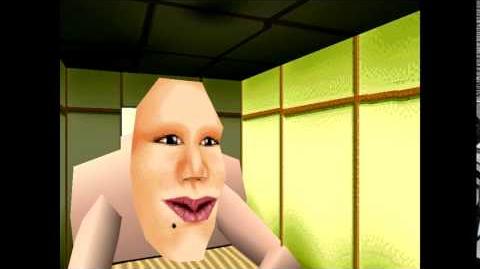 == Gallery ==
Community content is available under
CC-BY-SA
unless otherwise noted.